List of posts in Circuit Training Methods for Amazing Fat Loss:
Circuit Training Method #10: Superset Circuits
If supersets involve two exercises done back to back, then superset circuits involve two or more supersets done back to back. Here's a sample routine:
Superset One, perform 3 rounds:
Hindu Pushups, 10 reps
Kettlebell Thruster, 10 reps
Superset Two, perform 3 rounds:
Kettlebell Snatch, 10 reps
Pullups, 5 reps
Superset Three, perform 3 rounds:
Burpees, 10 reps
Spiderman Pushups, 10 reps
With this workout, perform all three rounds of superset one, and the move directly to superset two. The main idea is to take as short as rest periods as possible while moving through the entire workout.
This is the end of the series. If you want some more high intensity workouts, check out Turbulence Training: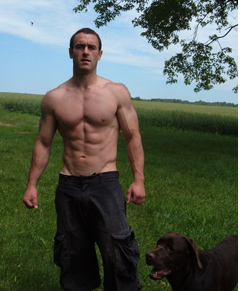 Turbulence Training is a Fat Loss system which combines Unique Superset Circuits with High Intensity Interval Cardio to help you Drop Fat and Build Muscle at the Same Time. There are a variety of in-home programs for beginners,intermediate, and advanced trainees which include both dumbbells and bodyweight exercises.
If you purchase the deluxe version, you can also get the additional bodyweight-only workouts for fat loss. Author Craig Ballantyne has also developed a number of Gender-Specific programs which you may want to check out, as well as a comprehensive nutrition guide.
The Basic version sells for just $39.95, while the Deluxe Version is $97.00.
Cover Image by US Crossfit