Monthly Archives: April 2010
Motor learning is all about how much muscle you recruit in an exercise and how coordinated your movements are. For example, if you're doing 10 sets of 10 repetitions, you will not get the most out of the workout if you're not moving properly to recruit your entire muscle.
How do you Maximize Muscle Recruitment?
First, your body must know where it is in space. This is called propioception, or position sense. Many people have such poor position sense, that they fail at performing basic movements such as pushups, squats, and pullups.
Motor learning is one of the 3 aspects Dr. Kareem Samhouri talks about in his Double Edged Fat Loss program. However, some of what he says may be confusing to individuals who have never experienced is workouts.
So let me try and break it down for you: Despite your level of fitness, it really goes back to asking yourself one simple question: am I performing this movement properly? Your body is constantly trying to remain in homeostasis. It doesn't want to change.
I talk a lot about pushing your body through intense exercise. But if on all movements, you're cheating, then you're not really doing anything. Your mind is telling you – "Please! It's painful! Just get it over with!"
So you end up cheating. You end up bobbing and weaving on your pushups. You end up kipping on your pullups. End up bending forward on your squats. So not only are certain muscle groups doing more work for you then others – most likely the ones that you're not targeting – but you're also setting yourself up for injury.
Proper Mechanics through Practice
I still feel that the best time to practice a movement is during your warmup. Any movement you perform during your actual workout, you should perform during your warmup. Stand in front of the mirror, have a partner or trainer spot you, or tape yourself.
Further more, have someone spot you while you workout. Having a trainer or partner yell out, "Dude, you're doing it wrong! Your shoulders are doing all the work," can have a dramatic impact on your results.
Taping yourself is another great tool to improving your exercise coordination. However, if you only have one camera set up, at one angle, it might be difficult to get a full picture. I usually walk around the people that I'm training/training with to make sure that every part of their body is working in proper coordination.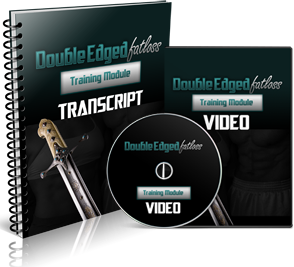 Once you're able to get the most out of an exercise, it's time to take it to the next level. ADD to the movement. This is where Multi Planar Movement comes into play, which is the second aspect to Dr. Kareem's Fat Loss program.
Multi Planar Movement is all about moving your body through a variety of movements. In other words, you're taking a compound movement such as pushups, and turning it into a multi-dimensional exercise.
For example, pushups have you moving up and down. You can perform a T-Pushup, which has you moving up and down, then twisting to the side. This simple addition to the basic pushup will make the movement harder, and give you more results overall.
But first, you need to learn the basic pushup.
Continue Reading