Change of plans. This week I decided to stick to all bodyweight workouts. Why? Because the weather's still bad, and people would rather workout at home. So lets get started!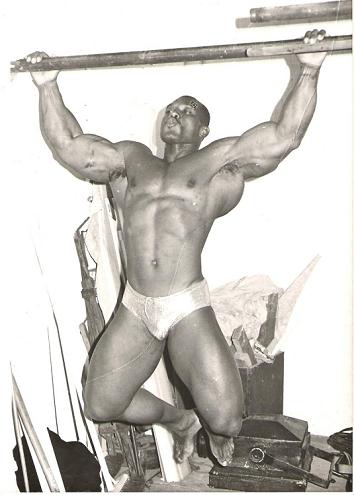 Saturday, January 15, 2011 – What is Bodyweight Cardio?
Lat week I said I stopped doing steady state cardio for fat loss. I'm still staying away from it. It just doesn't make any sense an more. When I was running 4 days per week,I lost about 13 lbs in 10 weeks, and I thought that was a big deal.
But in 4 weeks, I lost 10 lbs with bodyweight circuits, 3 days per week. So 10 lbs in 4 weeks is 2.5 lbs per week, as opposed to 13 lbs in 10 weeks, which is 1.3 lbs per week. That's DOUBLE the fat loss in less then half the time!
So which one works better? Short, fast workouts, or long, steady workouts? You be the judge, then choose fast workouts.
Here's a sample bodyweight cardio workout you can use:
As you can see, you can perform all of these movements in the comfort of your own home without any equipment! So when all your friends are gaining weight, you're actually losing fat!
Craig has a full manual on how to lose fat with bodyweight only movements. Click here to check it out.
Sunday, January 16, 2011 – Advanced Bodyweight Workout C
Last week I also presented the Gauntlet workout. This was advanced bodyweight program for super fat loss. Now we move onto workout C:
Ok, so there is a Kettlebell involved. What can you do instead of the kettlebell? Well, I like to put stuff in a bag, and use that as weights. So, get a sports bag, and fill it with books. Or a school bag filled with books works just as well.
Now, instead of using 1 hand, you'll have to use 2 hands to swing the bag through your legs and up towards your body. Stop the movement when the bag is in front of your body, parallel to the floor.
You can also do burpees, cheat pullups, or mahler body blasters. Here's how to mahler body blasters:
Craig has lots of crazy bodyweight workouts you can do, and most of them are completely bodyweight. You can check them out here.

Monday, January 17, 2011 – Bodyweight Training for College Students

Wanna know which group of people bodyweight workouts are best for?…College Students! What people don't realize is that College Students do NOT have all the time in the world. Especially the serious ones.
Depending on what you're studying, there may be days where you do nothing but go to classes, and study for exams. If you have a job, then you have even less time. With all the bad campus food, it's super easy to get fat.
Most college's are equiped with nice gyms, but if you don't have a car, you're not going to be able to use them. So what do you do? Bodyweight training!
Here are 6 easy ways a college student can incorporate bodyweight training into their busy days:
1 – Perform a quick, short challenge workout. Here is a great bodyweight challenge from Craig Ballantyne:
2 – Craig also has a great pushups challenge that you can do:
3 – Interval training allows you to shorten your workouts while boosting your metabolism. Here's a crazy interval workout you can do in a short period of time:
4 – As in the earlier workout, adding in stability ball movements also make a workout tough. They're especially great for abs. Here are some great stability ball ab movements:
5 – If you want a full bodyweight workout, as opposed to random challenges, then I recommend Craig's mini bodyweight program. Here's a sample routine:
6 – Finally, for athletes or advanced trainees, I recommend the Bodyweight Athlete Workout. Click here to check it out.
Tuesday, January 18, 2011 – The end of Boring Workouts
If you've been checking out all these workouts from Craig Ballantyne, you probably realize one thing: They are NOT boring! Boredom is a huge factor in training programs. Keep doing the same thing over and over again, and you just won't feel like doing it anymore.
Which is why Craig recommends switching up your training program every 4 weeks. Here are 2 ways to make your workouts more exciting:
1 – If you're logged in for a workout, but just don't feel like doing it, then go play a sport. Call up a few friends and toss around the ol' basketbell. I've also been playing the Wii lately, and I get really worked up when I play tennis.
2 – Circuits are the best way to get intense workouts. So if you're not doing a circuit, then you take your current program, and just develop a circuit. In other words, combine your exercises into one long circuit, and go!
Another way to add challenge to your bodyweight program is to add resistance. Dumbbells are relatively cheap. Once you get your dumbbell try this TT Workout Program.

Wednesday, January 19, 2011 – 15 Minute Bodyweight Circuit
Bodyweight training is also a great way to save time. A 15 minute bodyweight circuit can easily help you burn fat and build lean muscle mass. The following circuit can be done anywhere and at anytime:
If you're someone who needs short, bodyweight workouts becuase they don't have access to the gym, don't want to spend money on training equipment, or simply love bodyweigh training, then I recommend Craig's bodyweight manual.
Click here for more information.
Thursday, January 20, 2010 – Best Bodyweight Superset
Superset training is where you perform two movements back to back with no rest in between each set. The best bodyweight superset is one that involves two opposing muscle groups. So, you can do a back/chest superset, chest/legs superset, legs/abs superset, etc.
The best superset in my opinion is an upper/lower pairing. So chest/legs, or back/legs works best. This way, when you train your upper body, you rest your lower body. And when you train your lower body, you rest your upper body.
In one of Craig's TT Bootcamps workouts, he uses a great strength circuit consisting of split sqats and close grip pushups. So it looks like this:
TT Strength Circuit (20 seconds per exercise)
Split Squat (20 seconds per side)
Close-Grip Pushup
Rest 1 minute before repeating 1 more time.
So, the exercise portion takes 1 minute, then rest 1 minute. That's 2 minutes. You do it one more time and you get 4 minutes. As you get stronger, you can add sets, increase the time you perform each movement, or switch to a tougher workout.
Click here to check out all the cool workout programs Craig has to offer.

Friday, January 21, 2010 – Bodyweight Warmup

If you have not been warming up before your workouts, then you need to do so. A warm up only take 5-10 minutes, but it is extremely vital. A cold muscle is dangerous and can get you injured.
The entire goal of a warmup is very simple – to get your body warmed up. But, there is another reason why I warmup – to get mentally prepared. Sometimes you just don't feel like working out, and a warmup acts as a nice buffer to help you mentally prep yourself.
Here's a sample warmup you can use in your workouts:
http://www.youtube.com/user/cbathletics#p/u/61/wPXQcns7mgI
Each of Craig's workouts starts off with a warmup. You can grab all of his workouts as a package deal right here.
Next Week:
Next week we're going to focus on workouts that burn the most calories. Here are the topics:
12 Minute Fat loss Workout
Should you do fasted cardio in the morning?
Another Advanced 15 minute Workout
How to Deal with Failure
Final Gauntlet Workout
The best ways to Burn Fat
How to Burn 1000 calories in one workout