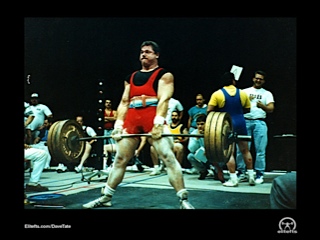 Dave Tate. Photo by Elite Fitness Systems.
Most trainees believe that training for muscle mass is the same as training for strength. This couldn't be farther from the truth. There is some correlation between the two. If you train for strength, you will put on a little bit of muscle mass, and if you train for mass, you're likely to gain some strength. But this only occurs when a "training crossover" takes place. More about this later. Read more.
GET THE #1 NEW HOW-TO FITNESS GUIDE
How to Build a Killer Interval Workout.
How to Design Home Workouts.
How to Lose 20 Pounds in 6 Weeks.
And Much More!
Diet not working for you?