So I'm standing behind the counter, scratching my head. An extremely overweight man has just left my father's convenience store after winning $25 dollars in one of those instant scratch games. However, to win that $25, he ha to spent $115.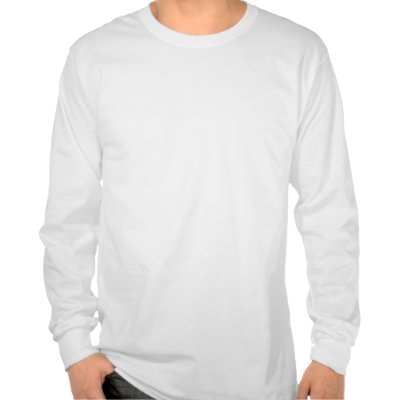 Hence, this man just lost $90 within thirty minutes. And he didn't even seem depressed about it. After working in my father's store for over four years, I'm still unable to understand thepsychology of some individuals. People would rather invest in junk rather than in something that may actually help them improve their standard of living.
Another man comes in. Obese. He spend around the same amount daily on lottery tickets. He rarely ever wins. He has a job, but no apartment. His credit is destroyed. He has health problems and sits in the back of the store, going over his lottery tickets, trying to "figure out" what he's doing wrong.
As he wonders why he can't win, he jugging down a can of soda, after a can of soda, after a can of soda, which he uses to wash down 3-4 bags of chips. That's his lunch, and dinner. The way some individuals live just makes me wonder: what the hell is going on with people?
There are people in the world he don't even make $90 in a month, and these people are wasting their cash on an addiction and ruining their lives. Food, gambling, and who knows what else. But if there were to just better invest that money, they could literally, transform their lives.
All it takes is one investment. One investment in the right product or service, and a commitment to improve your health and wellness. That's all it takes.
Bodyweight Exercise: A Commitment to your Health
Now, if you're reading this, I'm sure from some standpoint your ready, willing, or have already purchased a fitness ebook. Frankly speaking, most fitness eBook are pure crap. But a handful of them are really great. The eBooks I promote on this site, are all great.
In terms of price range, they fall between $6 to $77. And if you don't particularly spend $90 per day on lottery tickets, just think about all the junk your wasting money on on a daily, weekly, or monthly basis. A small investment of $50 is nothing for a full fitness program that you can do in the comfort of your own home without spending any money on extra equipment, gym memberships,or personal trainers.
All you need is commitment, and the right product. But lets just assume you don't find the right product. What if you just downloaded aneBook, tried the program for 2 weeks, and it doesn't work. Well, then just return it. But honestly speaking, out of all the products I've sold, my refund rate is less than 1%.
And this 1% usually consists of what I like to call "bad customers." A bad customer is like the same guy orders food from a restaurant, then refuses to pay for it, or asks for some sort of coupon just because there was something wrong with the food, even if their wasn't.
There are certainly people out there that buy products, then ask and receive a refund the moment the acquire the product. And unfortunately, they get away with it. I'm hoping you're much more honest than that, and are sincerely looking to improve your health and fitness.
The perfect Bodyweight Program for You
Right now the top selling eBook (in terms of volume) on my site is Bodyweight Exercise Revolution. This eBook is priced at $47 and is a unique approach to bodyweight training. When I first downloaded this eBookto review for my site, I honestly thought that it was just going to be another eBook that regurgitates what everyone is saying.
At that time, I had no idea what Circular Strength Training (CST) was. But once I downloaded the eBook I realized that this was a completely new approach to bodyweight exercise. For one thing, their exercises are completely different from anything else.
The movements are combination of dance, gymnastics, and yoga. In fact, a huge part of all ther programs is something known as Prasara Yoga. They include Prasara Yoga and Joint Moblity Drills in their programs as a video. Before purchasing Bodyweight Exercise Revolution (BER), I did some very basic stretches, which were certainly not enough to help me recover from my intense workouts.
Look for the "Hook."
After downloading and reading so many fitness eBooks, I'm looking for two things: completeness and the "hook." The hook describes that one thing that separates the product from anything else on the market. Bodyweight exercise revolution has many things that separate it from any other product:
Video descriptions for each of their workouts
Intu-Flow joint mobility drills in video format
Prasara Yoga routine in video format
Unique exercises never seen before
The second thing I look for is completeness. There are some really bad eBooks out there where you feel like the author just slapped together a bunch of content, then hired a professional copywriter to make your buy the product. I don't sell products like that on this site.
What I want is that if a complete beginner were to download the product, they need to understand everything from beginning to end: how to perform the movement, how to progress with their training, the philosophy behind the workouts, and who the author is and why you should listen to him.
There needs to be a level of credibility.
Who are Adam Steer and Ryan Murdock?
The two brains behind Bodyweight Exercise Revolution are Adam Steer and Ryan Murdock. Both of them are Head Certified Coaches of Scott Sonnon's unique style of fitness known as Circular Strength Training. Both of them are ripped and clearly follow what they preach.
You can lean more about Bodyweight Exercise Revolution, and their authors by visiting the Bodyweight Revolution Website. Click here for more information.