The word "tone" is really just another way of saying that you want to get stronger and increase the definition of your muscles without getting bigger. This is rather tough to do, as increasing your strength will also mean that you must increase your caloric intake.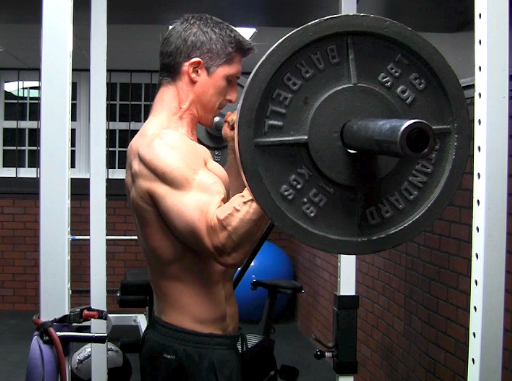 When most people say they don't want to get bigger, they usually mean that they don't want to turn into a "bodybuilder." Lucky for these people, turning yourself into a massive bodybuilder is more difficult than it looks (or sounds).
Bodybuilders often train for years and undergo a variety of training methods to achieve the massive shoulders, huge biceps, and monstrous legs they are so known for. However, you don't have train for years to get the physique you desire.
You can do it in a matter of 90 days. 90 days is a long time. It's a matter of commitment. It's matter of starting a program, and seeing it through to an end. People who have never finished anything in there lives will most likely not achieve their physique goals within a 90 day period.
That's just the way it is.
Getting Started: Your 90-Day Transformation
There are numerous training programs designed to get you in shape in 90 days. However, there's only three things you need for a good transformation plan:
Interval Training
Strength Training
Nutrition
Part One: Strength Training
Strength training is probably the most important aspect to a transformation plan. For a better, well-toned physique you absolutely need to increase your strength and pack on lean muscle mass. If you just do tons of cardio and eat less…you'll lose weight…but you won't look all that good.
For my first transformation, this is exactly what I did. I lost around 20-30 pounds. I weighed less on the scale. My pants were loser, but I didn't look all that good. A friend of mine recently just lost a lot of weight.
He looks leaner, and is quite defined. He still has some stubborn fat, but he'll lose it in due time. The point is that if he had not included strength training is his routine, he probably would have 0 definition and 0 strength.
Part Two: Interval Training


In the past few years, Interval Training has taken precedence over steady state cardio. I believe that it is a very important aspect to your fat loss plan. Interval training burns fat in a very short period of time because it is done at a high intensity level.
High intensity training boosts your metabolic rate, which what helps you burn more calories throughout the day. The days of counting every single calories you burn through exercise are gone. To prevent yourself from becoming "skinny fat" (meaning that you weigh less on the scale, but are still fat with no muscular definition), you need to make interval training a part of your fitness plan.
Interval training can also be replaced by Bodyweight or Kettlebell cardio. Metabolic Conditioning routines have also been a very good alternative to cardio. But as long as you have some sort of high intensity cardio method in your program, you're good to go.
Part Three: Nutrition
This is the last, and most important component to your plan. Your program should absolutely have a nutrition plan that makes eating easy for you. Don't perform any sort of highly restrictive fat loss diets.
The most important thing is to plan ahead. Even if your program isn't perfect (and it won't be), you can still achieve good results, as long as you plan your meals ahead, and stick to your plan. If you don't achieve your goals, you can easily go back to your plan, make adjustments, and restart.
What most people do is they don't plan or write anything down. They think they're eating healthy, but they really aren't. Calorie counting isn't absolutely necessary, but you should understand the contents of your food intake.
One of the best programs I know that adequately helps you lose fat and build lean muscle mass in 90 days or less is the Superior Dumbbell Workout. Click here to learn more about Superior Dumbbell Workout.