5 Kick Ass Kettlebell Coaches
I fell in love with Kettlebells over 5 years ago, and have been using them along side my Bodyweight workouts for extra calorie burning, a boost of strength, and overall challenging workouts. I've since tried a multitude of workouts written by variety authors and Kettlebel coaches. The following are 8 of my favorite fitness professionals out there who are just as in love with Kettlebells as I am:
1 – Chris Lopez
Chris Lopez has 5 kids. That in itself should shock you. I mean, who has 5 kids these days? (I want 5 kids, but I don't think my wife feels the same way). Anyways, not only does he have 5 kids, but he's also super lean. How does he do it? He uses Kettlebells! Chris Lopez is one of most influential Kettlebell coaches because he gives new meaning to a busy lifestyle.
Click here to check out Chris Lopez' Kettlebell Program
2 – Forest Vance
Forest is a RKC certified Kettlebell trainer and owns a gym in Sacramento, California. He also has an extensive athletic background and has played Football at the college and pro level. His best-selling book on Amazion – No Gym? No Excuses! – teaches people how to workout even if they have not access to a gym (which is EXACTLY what this website is about!). His greatest accomplishment is when he lost 64 pounds in 7 months!
Click here to check out Forest Vance's Kettlebell Program
3 – Ryan Shanahan
Ryan Shanahan is another superstar Kettlebell trainer. He is a celebrity Kettlebell trainer and specializes in getting his clients in shape in a very short period of time. When an actor has to look good for a movie, they call Ryan up he puts them through an intense Kettlebell routine. Most other trainers on YouTube comment on celebrity bodies, Ryan Shanahan actually makes celebrity bodies.
Click here to check out Ryan Shanahan's Kettlebell Program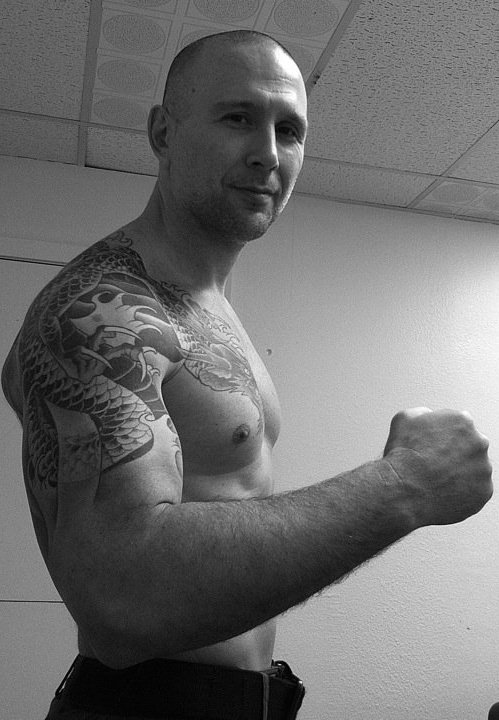 4 – Scott Sonnon
Scott Sonnon is a character. Many people love to hate him because he talks so weird. But, he delivers results and that's what matters! He is the way he is because he's had to fight for everything he has. Growing up, he had physical and learning disabilities which prevented him from doing many things. Now, he has a bustling business, is a world class trainer, and has abs of steel!
Click here to check out  Scott Sonnon's Kettlebell Program

5 – Geoff Nuepert
Geoff Neupert has a number of certifications to his name, and possess a unique training style. What's his training style? It's focusing on strength to build muscle and burn fat. His workouts push your body to the max, and then some. So if you're looking for some brutal workouts to add to your regimen that will make you stronger as well as burn fat, then Geoff Nuepert is the man to follow.
Check out Geoff Nupert's kettlebell program here. 
These were my favorite Kettlebell coaches. There are many other incredible coaches that approach Kettlebell workouts in a variety different ways. There's always something new to learn!