I first heard of Adam Steer when I was looking for some unique bodyweight training methods. He and Ryan Murdock came out with a program known as Bodyweight Exercise Revolution. Well, they've come a LONG way since then!
All their training and hard work has finally come to fruition and the Shapeshifter Body Re-design program is born! I am super excited about this brand new program, but Adam Steer can explain what the Shapeshifter program is all about better then me.
So, I caught up with him:
Parth Shah – You've been coming out with a lot of great programs latel. But can you tell us a little bit about the Shapeshifter program? Why is this your ULTIMATE fitness package?
Adam Steer – We're really excited about this program. It solves a big problem in the fitness industry. Most workout or diet programs work pretty well in helping you to lose "weight". But unfortunately they generally leave you with little more than a smaller version of the same flabby body. And after all the discipline and hard work, that's not good enough.
But if you apply the right workout, diet and lifestyle strategies you can actually "redesign" your body in record time. And that's what Shapeshifter does. It combines years of study and experimentation on ourselves and our clients and puts together all the winning elements to quickly and permanently change the SHAPE of your body.

What we're really after is the kind of visual change that will make your friends and family sit up and take notice. We want people asking you what you're doing to look so good. And that can happen in as little as 6 weeks if you hit all the elements of body redesign.
Parth Shah – Great! Now, is this workout for Beginners or Advanced trainees?
Adam Steer – It really is for both. Most of the exercises in the program can be performed at a very high level, but we also include advice for tailoring the exercises to your current fitness level.
Also, the way the program is put together allows you to ease into it gradually or attack it withm everything you've got. There are die-hard fitness nuts in the Shapeshifter Access Portal interacting with people who are total exercise beginners. It's really great to see!
Parth Shah – There are so many great workouts out there. So what's stopping people from achieving their goals?
Adam Steer – Getting in shape is really all about changing your "shape". Unfortunately, most programs just focus on losing "weight", so you end up with a smaller version of the same flabby body.


What we want are physical changes that turn heads. And we want them as quickly and safely as possible. To get the kinds of results that make friends and family ask you  what you're doing to look so great, you have to "redesign" your body, not just lose some weight.
The key to body redesign is the ratio of one body part to another. If we can tone or add muscle to all the right places while simultaneously chiseling fat from the body, the visual result will be striking. Added to that, the Shapeshifter Regen exercises help build great posture, which adds to the overall visual effect.
And because body redesign is so targeted, it only takes a matter of weeks to start seeing the changes in your shape. That's when everyone starts to sit up and take notice… 🙂
Parth Shah – Certainly sounds different then what most programs are offering! No cookie cutter here, I can see that. Now, as times get tougher, and life gets hard, do you have any recommendations on how to get and stay in shape?
Adam Steer – The secret is really to turn your health and fitness goals into a lifestyle rather than a sprint to the finish line. By integrating your workouts and your diet into a sustainable lifestyle, you're guaranteed success.


Following a smart, three dimensional program like Shapeshifter means exercise, nutrition and lifestyle all support each other. It's the kind of no-nonsense approach that no one seems to be using nowadays. Everything has to be bells and whistles and promise exaggerated results.
But the funny thing is, when you buckle down and follow a common-sense program that leads you step by step through the process, you actually end up reaching your goals a lot more quickly in the end!
Parth Shah – Can you break down the program for me? What is in your package?
Adam Steer – Basically, they'll get everything they need to get full benefit from the program. The basic framework starts with your main manual, which lays the entire program out in a day-by-format that's easy to follow. And along with the Nutrition Manual and the Exercise manual, it gives you all the background information you could want for how and why the program works.
But the coolest thing about the basic package is the library of professionally filmed exercise instructional videos. This is really about as close as you can get to having us coaching you in person. It takes all the guesswork out and makes it easy for you to understand exactly how to do each exercise.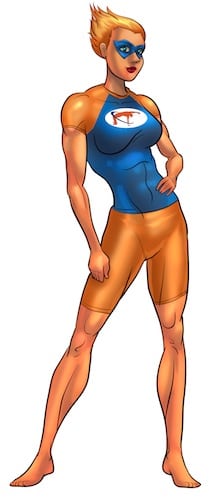 In addition to that, you'll also get a pre-program checklist, printable charts and a timetable for the entire 6 week program, a printable journal to log your progress, a guide to which supplements actually work (and why), and a collection of "extra-curricular" lifestyle activities that you can adopt.
That's not all though, we've also decided to bundle our Shapeshifter Megapack upgrade with the main program. This used to be an additional purchase, but people are having SO MUCH SUCCESS with it, that we decided we had to include it for everyone. It gives you access to follow along workout videos, recipes, meal plans and daily coaching advice. It's about as close as we can get to actually doing the program for you!
Shapeshifter is so much more that a workout program. It's really a complete roadmap to everything you need for a lifelong body redesign. And it's so easy to follow. We're really proud of Shapeshifter and can't wait to open our community to more people!
Parth Shah – That truly IS a complete package! What is the first thing trainees will notice when starting the Shapeshifter workouts?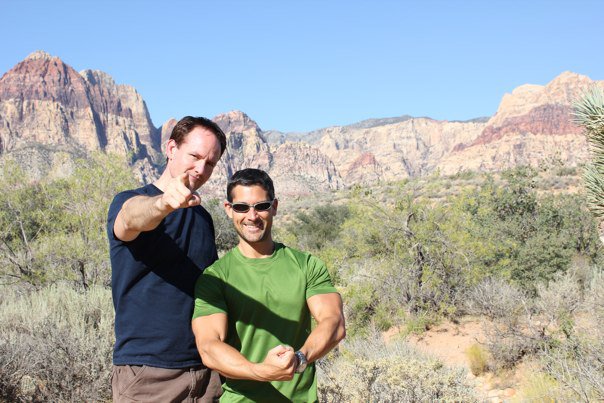 Adam Steer – Most trainees immediately love the variety. You are doing something different every day. And the program evolves from week to week. So you're never bored. They also love the innovative exercises. They feel like they are learning skills and developing timing & coordination at the same time as they get a killer workout.
That's one of the beauties of our methods. Among other things, we use something called Shapeshifter Full Spectrum Strength Training™ principles to design our exercises for the most impact. We do this by ensuring that the body moves through every possible range of motion while simultaneously providing maximal nervous system recruitment. This means more fat burning and muscle toning potential with every rep.
Parth Shah – You look like an incredibly strong guy with amazing flexibility. Did you develop this level of athleticism just from Shapeshifter style training?
Adam Steer – Absolutely. We built the initial Shapeshifter program so that people could do it with absolutely no equipment. We love bodyweight exercises and used them exclusively for years. They are so convenient and every bit as effective as any other mode of exercise for redesigning your body.
But Shapeshifter is more about the methods than the tools. I also apply the exact same methods to training with weights and many other tools like kettlebells, resistance bands, sand bags, clubbells, suspension training gear and more.
It doesn't really matter what tools you use if you apply the right training methods backed up by the right nutritional program and lifestyle.
Parth Shah – Final question – why should anyone start the Shapeshifter program?
Adam Steer – Well, the best reason is because you'll get results. Because we blend workouts with both diet and lifestyle, our Shapeshifters are having incredible success. I guess the best thing would be to read a few comments posted in our Access Portal: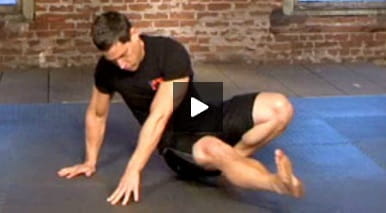 Jolene said: Hello everyone! My name is Jolene and I am starting my 3rd week. I have lost 5 pounds and have lost a total of 9.75 inches! Around day 5 of the first week my husband and I started noticing small changes so I started taking a picture at the start of every week and the results I'm seeing are amazing!! Seeing the proof keeps me motivated every week to continue! I love that the workouts are challenging and I actually love the recipes and meal plans! I wasn't too excited about having moroccan bean and lentil soup for the fourth of July, but I did and my husband even ate it with me! I look forward to seeing even more results in the 3 weeks ahead!
jrfreuden said: Hi there! My name is Rachel and I am starting day 3 of week 3. I have lost several pounds, although that was not the goal, and more importantly, I have gotten stronger mentally and physically. Have muscle form now, where I never knew I should want it! My arms and bum have "shape" that I thought couldn't happen. Really appreciate the meal plans and special care and attention you've given in the instructions. People comment that I look "fit" and for that I am proud of myself and grateful to you for this program. Looking forward to meeting others here and moving forward in the process.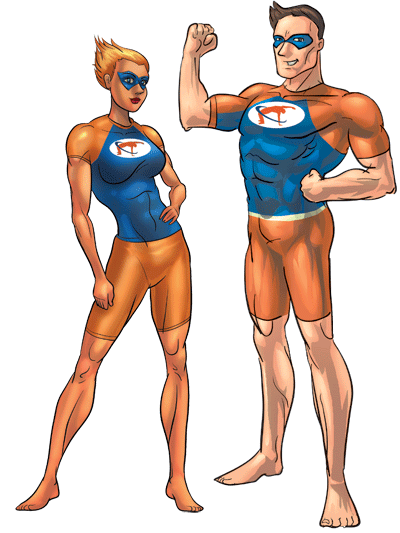 ShapingSue said: Interesting observation – I put on a pair of pants that I wore comfortably when 67kg and they seem to fit quite well now at 71kg (that's a difference of 4kg (8.8 pounds)). I'm heavier on scale but able to fit in pants that I wore at 67kg. Maybe retaining muscle and losing fat in different areas?? Dieting with a good exercise programme changes your shape!
Parth Shah – Amazing results Adam!
If you want to start seeing the amazing changes that these Shapeshifters are getting, then get started with the program today! Click here for more information.